Accessing Kineret
Working to provide you and your patients with seamless access to treatment
Our team of experts is here to help with prescription delivery, treatment administration, insurance reimbursement, financial assistance, and answers to some Kineret-related questions.
SCROLL DOWN FOR
FINANCIAL ASSISTANCE INFO
Financial Assistance & Reimbursement
Kineret Case Managers can help you and your patients navigate access solutions.
Financial assistance programs:
A co-pay program that offers up to $10,000 per year to lower out-of-pocket costs to $25 per month*
A patient assistance program that can help eligible uninsured and underinsured patients access Kineret free of charge*
*Patients must be US citizens or legal residents under the care of licensed practicing healthcare provider and prescribed Kineret. Other terms and conditions apply.
Case Managers can also help with:
Benefits investigations
Insurance coverage verification
Prior authorization support
Appeals support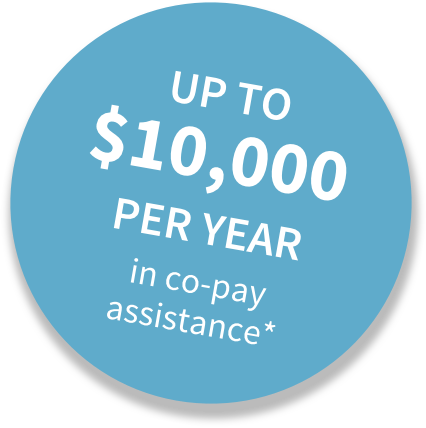 Direct Support for Your Patient
Patients can sign up for KINERET On TRACK Guidance to receive extra support.
KINERET On TRACK Guidance offers:
Personalized communications from our team of experts to help your patients get started
Educational materials that help them know what to expect
Online resources packed with useful information
Treatment Administration Assistance
Kineret Trained Nurses can help your patients understand how to use Kineret, with your direction.
Nurse services include:
One-on-one injection training and in-home or virtual visits
Tips to help address common injection site reactions
Advice on injection site rotation and tracking
Helpful insights on issues from medication storage to travel
Kineret Delivery Service
Kineret Pharmacy Specialists will deliver your patient's prescription right to their door. The first time. And every time.
Pharmacy Specialist services include:
Prescription delivery directly to patients' homes
Free sharps containers and needle clippers
Refill reminders
Emergency shipments
Information about Kineret